We care for the environment
Sustainable Tourism
The third generation of the Talg family, Enrique Talg's family, has the privilege of being the current caretakers and hosts of the cherished guests who choose Tigaiga Hotel & Suites. However, their history dates back more than 60 years, when their grandfather, the founder Enrique Talg I, and their father, the affable host Enrique Talg II, took the first steps.
Don Enrique Talg Schulz (1894-1962) and his wife, Doña Ida Wyss, began their hotel adventure in Tenerife by managing the Hotel Quisisana during the winter seasons, from 1922 to 1934. In the summer, they ran the Grand Balneario de Mondariz in Vigo, where their son, Enrique Talg Wyss, was born. Their dedication to the hotel industry continued to grow as they managed the iconic Taoro and Martiánez hotels in Puerto de la Cruz for several years.
It was then, in the company of his son, Enrique Talg Wyss (1924-2006), that they decided to embark on the construction of their own dream: Hotel Tigaiga, which finally opened its doors in 1959. Enrique Talg II dedicated his entire life to managing this charming hotel and participating in environmental projects in the beautiful Orotava Valley. His always respectful, kind, and friendly approach to guests turned Hotel Tigaiga into a place everyone wished to return to.
The passion for nature and Canarian flora became even more significant after Enrique Talg II married Dr. Gisela Reineke in 1964, a nature enthusiast. She became an enthusiastic advocate for the natural surroundings of Hotel Tigaiga. Don Enrique Talg II's outstanding professional career was widely recognized, even after his passing. In 2007, the Insular Council of Tenerife awarded him the prestigious 'Tourism of Tenerife' award, in recognition of his exemplary dedication as an entrepreneur and hotelier, his closeness to customers, and his pioneering vision in environmental matters.
Today, Enrique Talg III, along with his sisters Úrsula and Irene Talg Reineke, who carry the love for hospitality in their genes, continue the work of their predecessors. They are committed to keeping alive the tradition of excellence that has characterized their family and Tigaiga for decades. They feel honored to welcome you and hope that your stay will be an unforgettable experience, full of the warmth and attention that have defined them over the years.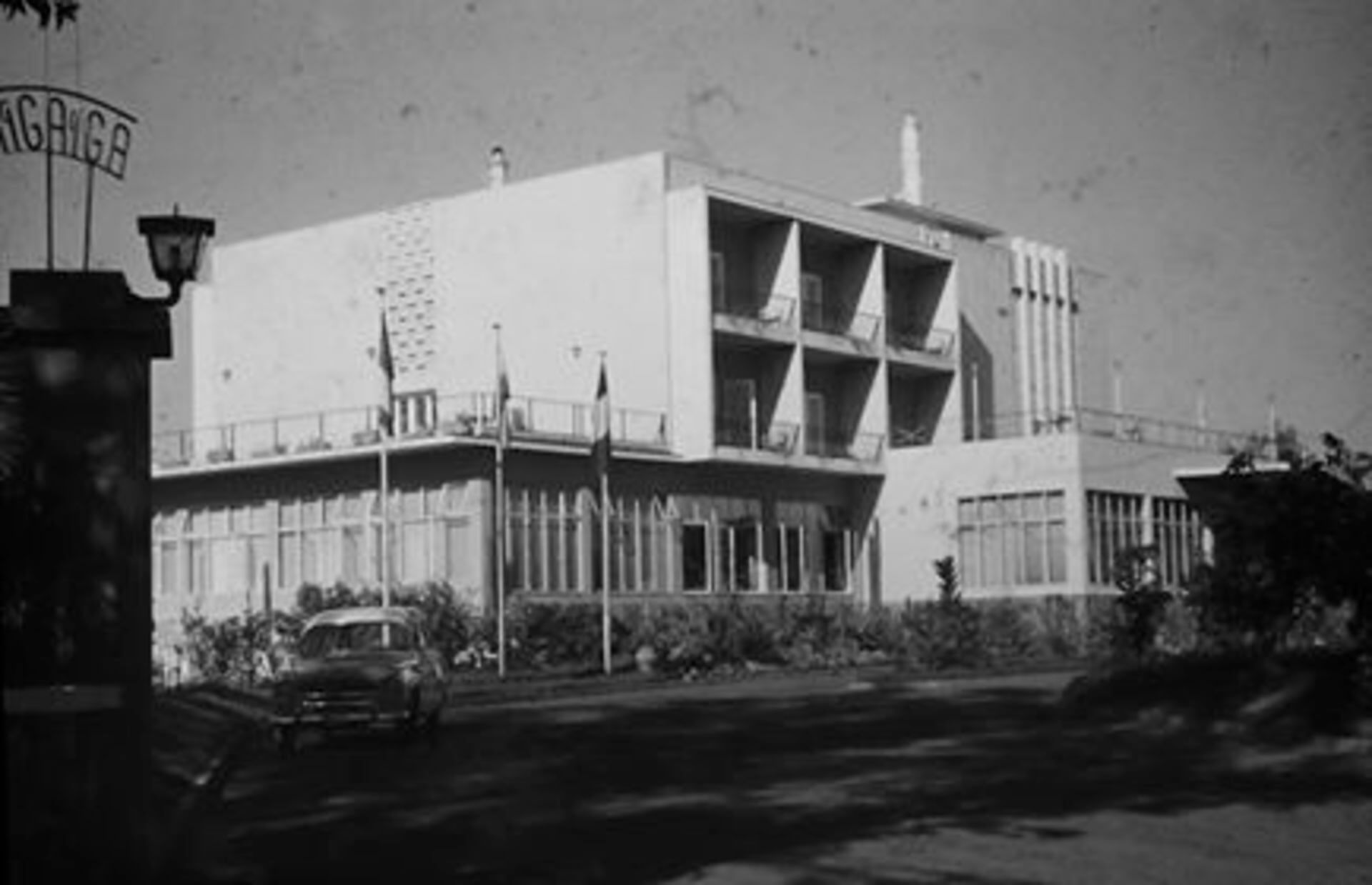 The Hotel Tigaiga in 1959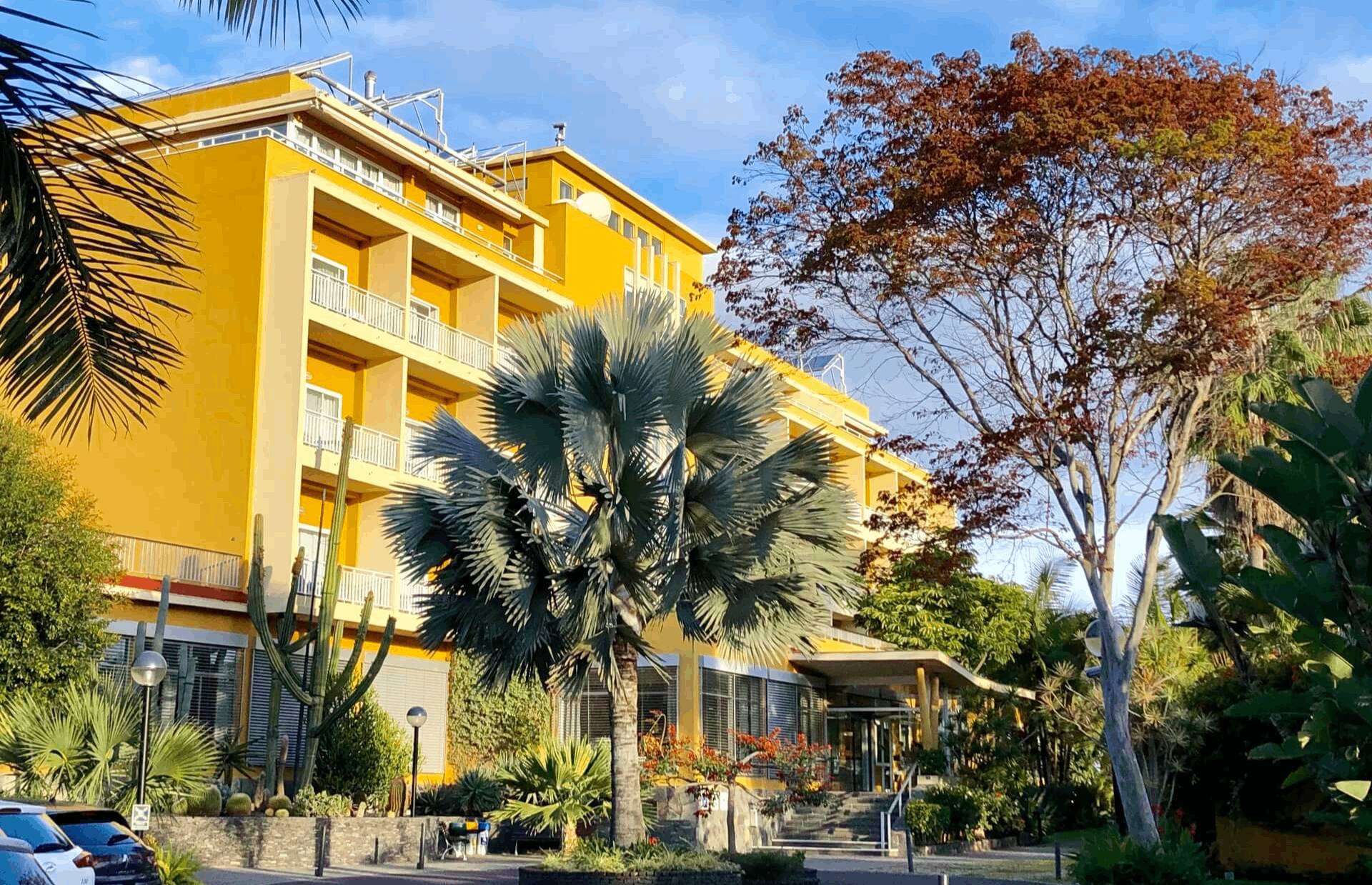 We care for the environment
At Tigaiga, we take pride in being a benchmark in hotel environmental management and sustainable development. We are committed to maintaining high standards in this regard, as reflected in our possession of prestigious ISO 14001 certificates and compliance with the European EMAS Regulation, covering all aspects of our company's environmental management.
Our passion for the environment has led us to take significant steps in reducing our carbon footprint, such as sourcing 100% of our electricity from renewable sources and installing thermal and photovoltaic solar panels on our premises.
If you would like more detailed information about our sustainability initiatives and efforts, please do not hesitate to reach out to us. We are here to answer all your questions and share further details on how we contribute to the care of our environment and the well-being of our guests.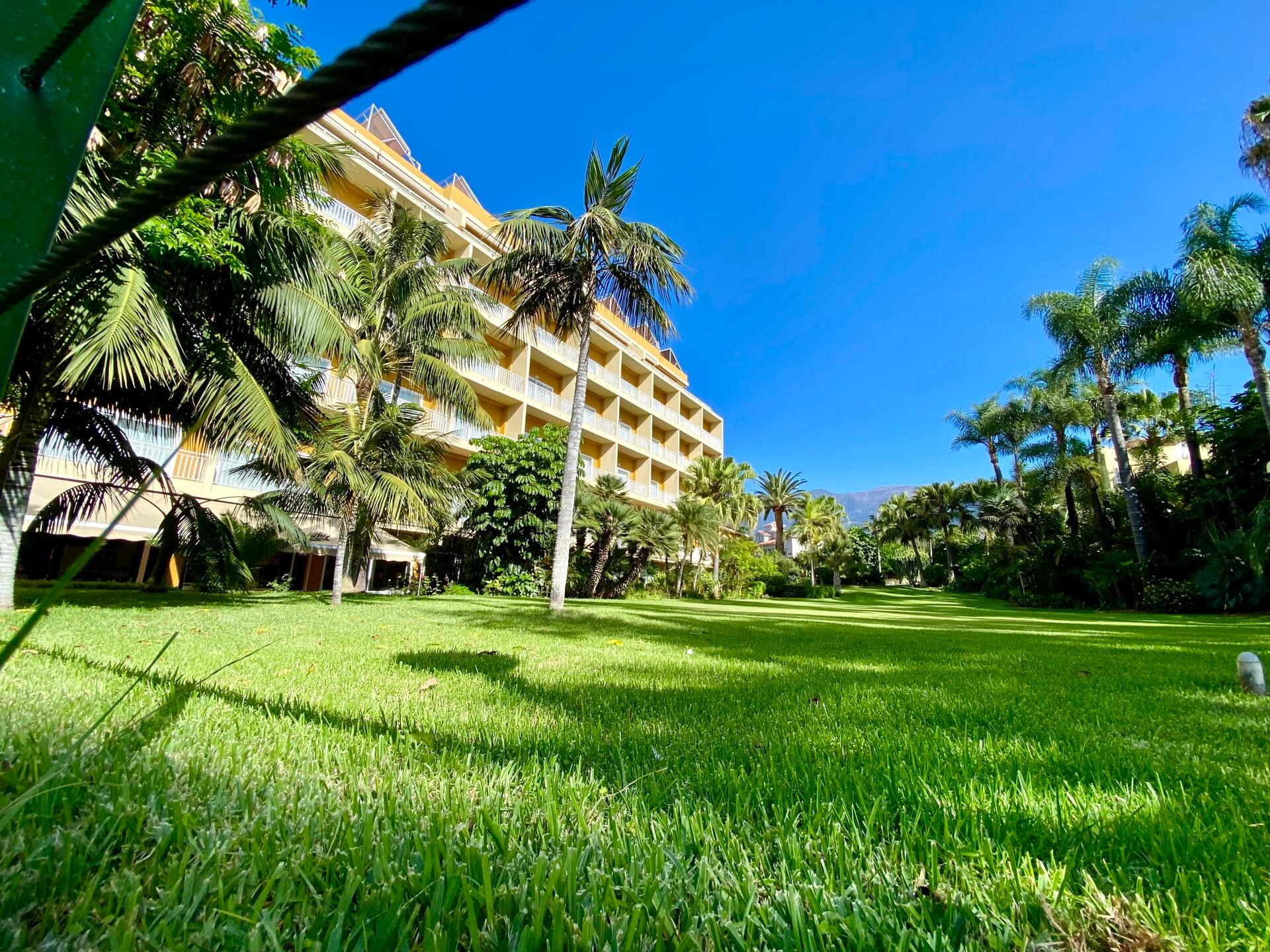 More palm trees than beds
Our beautiful gardens currently house a total of 230 trees, nearly 70 more than the comfortable beds (166) in our family-owned Talg Hotel! Of these trees, 180 are majestic palm trees, some of which have already reached the respectable age of 60 years.
As you stroll through our botanical surroundings, you'll encounter an exquisite variety of trees, shrubs, and plants from different corners of the world, all harmoniously blended with endemic flora species from our region. With our digital guide, we aim to enhance your visit and inspire you with the diversity and tranquility our green spaces offer.
As part of our commitment to sustainability, we have conducted a thorough assessment of how our 5,200 square meters of gardens contribute to the important goal of absorbing emissions generated in our daily operations that impact the atmosphere.
We are dedicated to remaining leaders in environmentally friendly practices and providing our guests with an experience that combines comfort and environmental responsibility.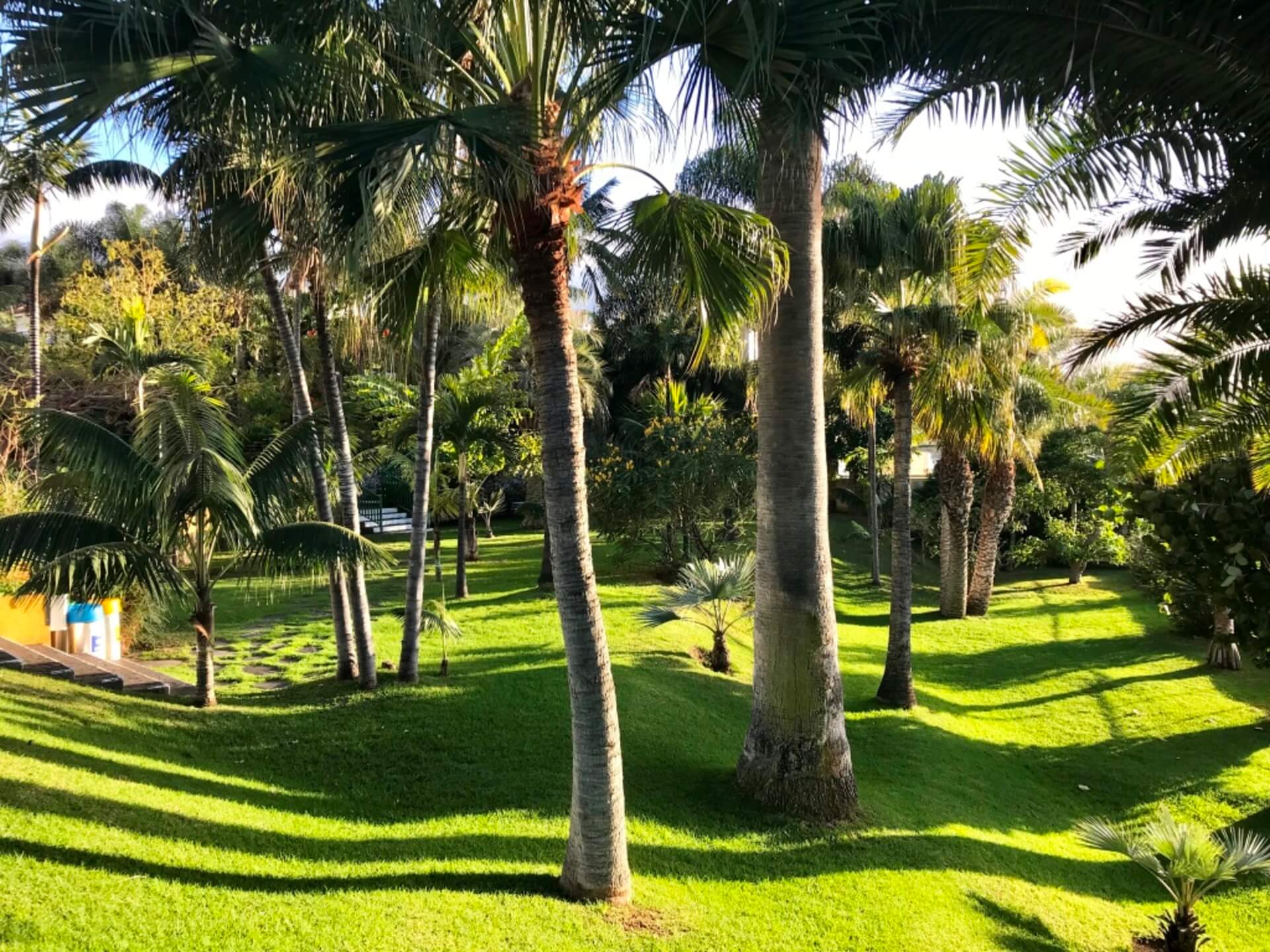 The bestowed label "COMPROMISO PUERTO DE LA CRUZ" recognizes the commitment of our hotel to meeting our customers' expectations and advancing in the important role we must play in the society to which we belong."
Puerto de la Cruz is the smallest municipality in the Canary Islands, situated on the north coast of Tenerife This is the birthplace of tourism in the Canary Islands, at the end of the 19th century.  Already the Guanches enjoyed its benevolent climate. As Puerto de la Cruz is historically a fishing town, its nerve centre is located around the fishing quay and the Plaza del Charco, where you can visit the Casa de la Aduana, founded in 1620, where goods entering and leaving the port were registered, and stroll around the Ranilla, the old seafaring quarter.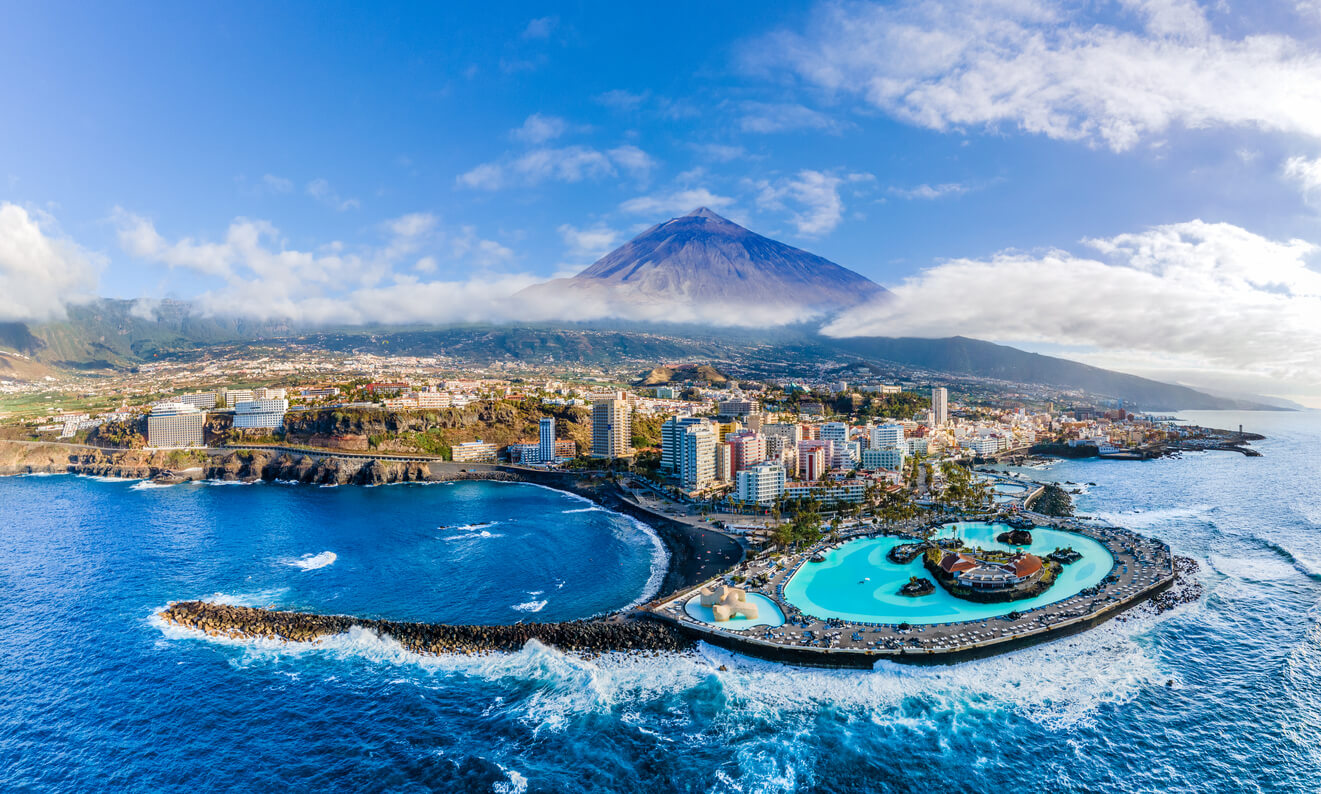 Enrique Talg Wyss, who grew up in Switzerland, was not only the founder and director of the Tigaiga Hotel but also an enthusiastic hiker who organized excursions for his guests as early as the 1970s. Due to the lack of signage on the island's trails, he proposed a project to Icona (Institute for Nature Conservation) to equip the paths and trails with signs. Said and done, this created the first network of trails for tourist purposes on the island.
Tenerife is nowadays a paradise for all hikers!
Teide National Park
Anaga Mountains
Volcanic Landscapes
Breathtaking trails between volcanic barrenness and colorful blooms in unique vegetation showcase  – discover the natural beauty and diversity of this island.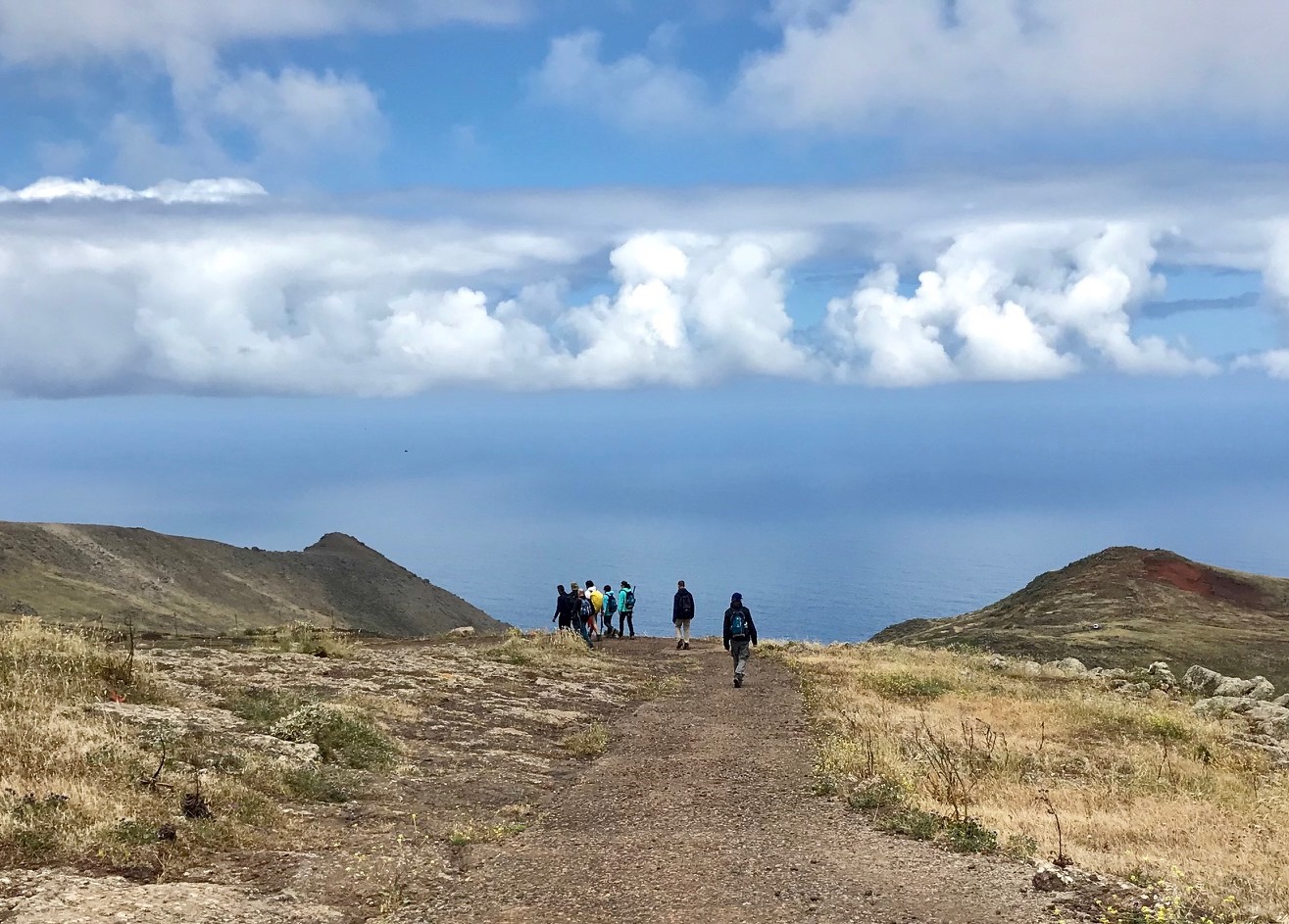 If you're planning your visit to this beautiful island, you'll be pleased to know that there are days when you can do without a car. This can be really convenient! Keep reading for valuable information that will help you plan your stay more easily and conveniently.
If you would like more details or need assistance with your trip, please don't hesitate to get in touch with us. We're here to provide you with all the help you need.
Additionally, the services of TITSA, the public bus company that operates on the island, can make getting around during your stay more convenient.