A place to enjoy peace and quiet
Welcome to Tigaiga Suites, a comfortable and cozy 3-star apartment complex located on the western slope of Parque Taoro, just steps away from Hotel Tigaiga. From the spacious terraces of our apartments, you can indulge in beautiful sunrises and sunsets with panoramic views of the majestic Teide and the vast ocean.
Start your day with a delicious breakfast in our restaurant, where culinary delights await to give you the energy you need to explore the island.
Tigaiga Suites is a true oasis, offering amenities that include free WiFi access, room cleaning service, and a reception desk open to assist you every morning.
We are here to make your stay comfortable and relaxing. We hope you enjoy your time at Tigaiga Suites and feel at home in our corner of Tenerife!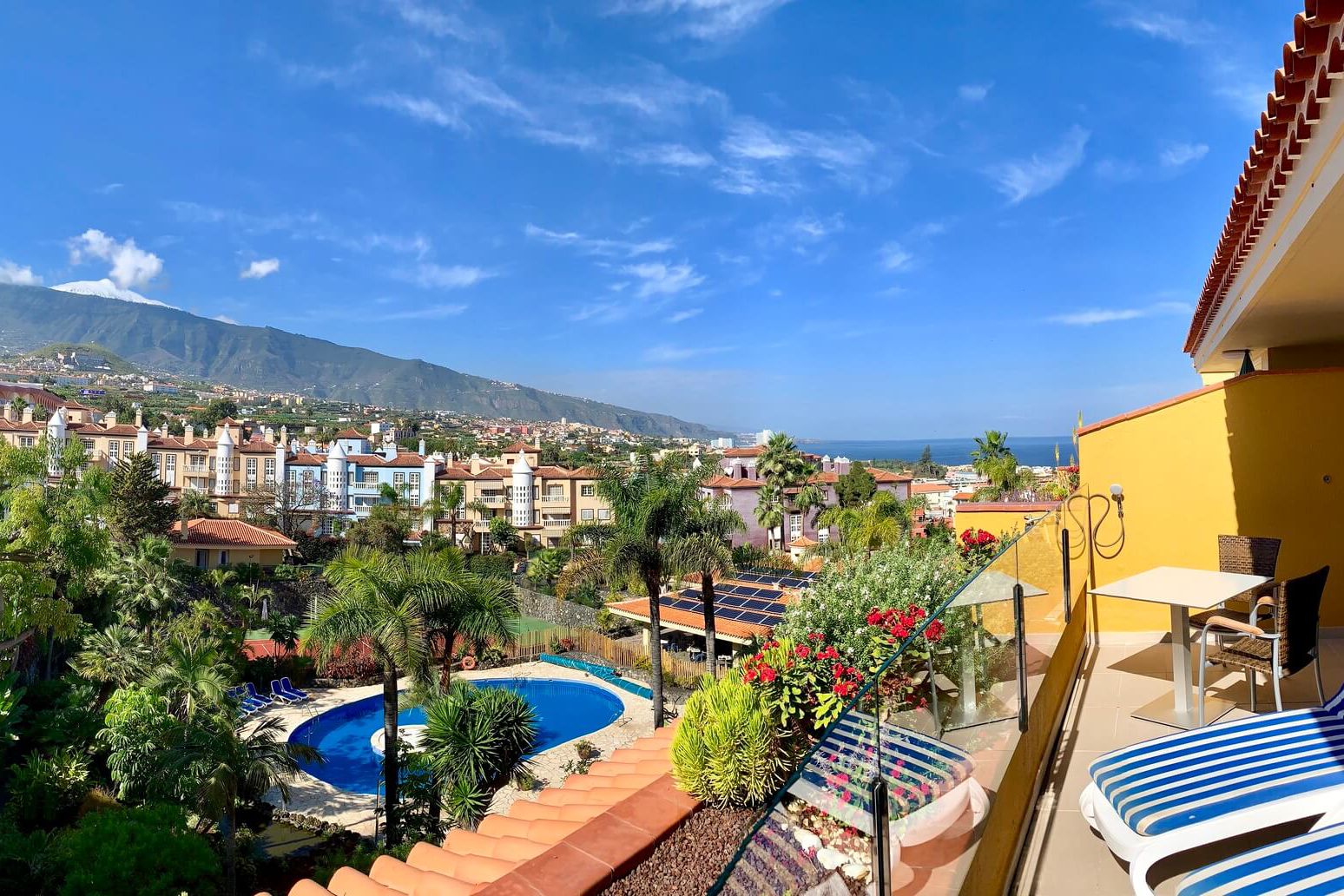 Our one-bedroom apartments, facing southwest, provide a comfortable space of approximately 60 square meters. These apartments are designed to offer you a cozy and spacious environment during your stay at Tigaiga Suites.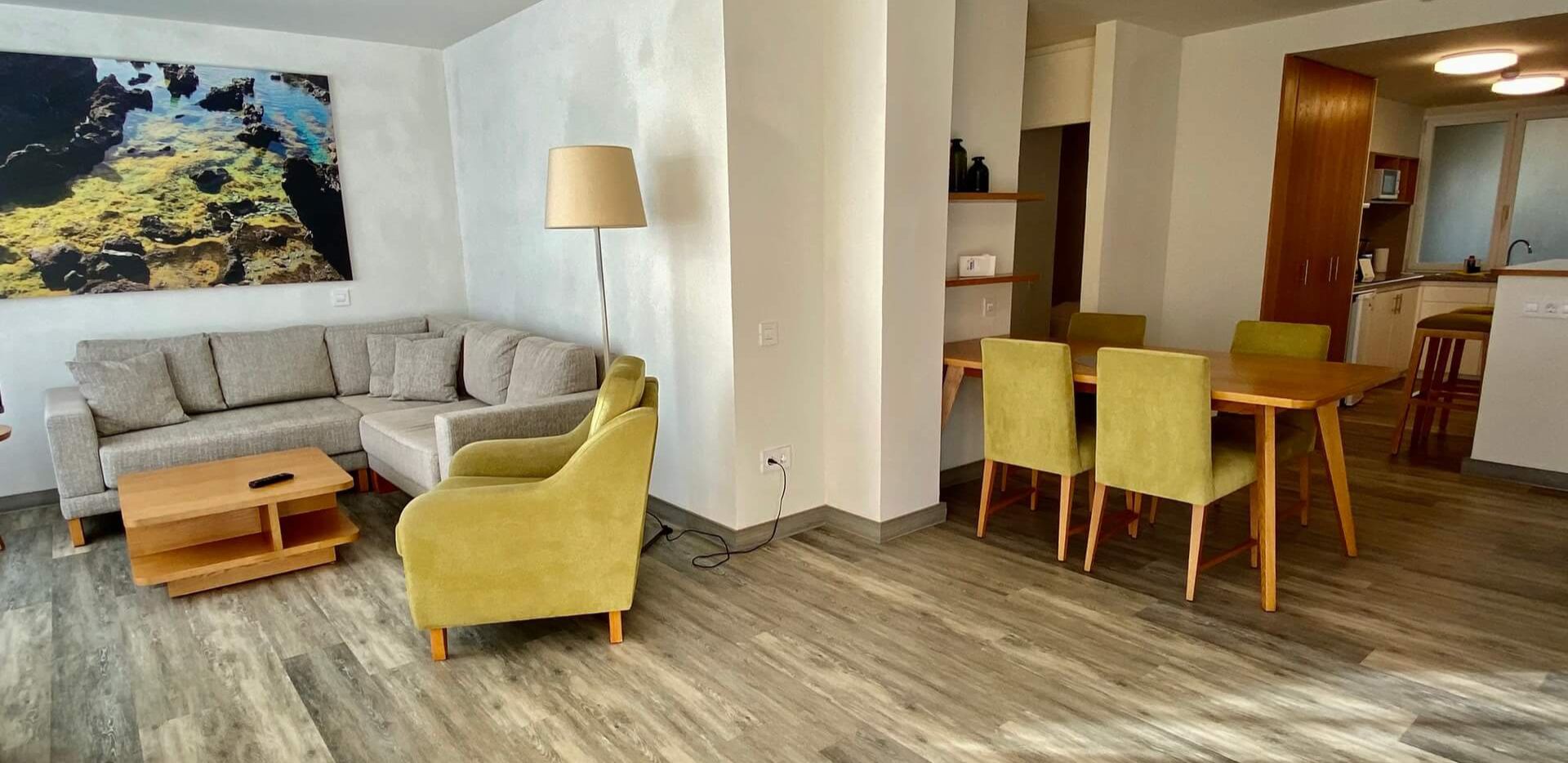 Our spacious two-bedroom apartments, facing southeast and measuring approximately 70 square meters, are the perfect choice for groups of up to 4 people. These apartments offer large terraces for you to enjoy panoramic views and are located on the first and second floors of Tigaiga Suites.