TENERIFE   six days without a car
The small coastal town, the main tourist centre of Tenerife, has a lot to offer: Playa Jardín beach, Martiánez beach, the small beach of San Telmo, the pier, pedestrian streets, squares, the swimming pool of Lago Martiánez, places to eat, shop… it deserves a full day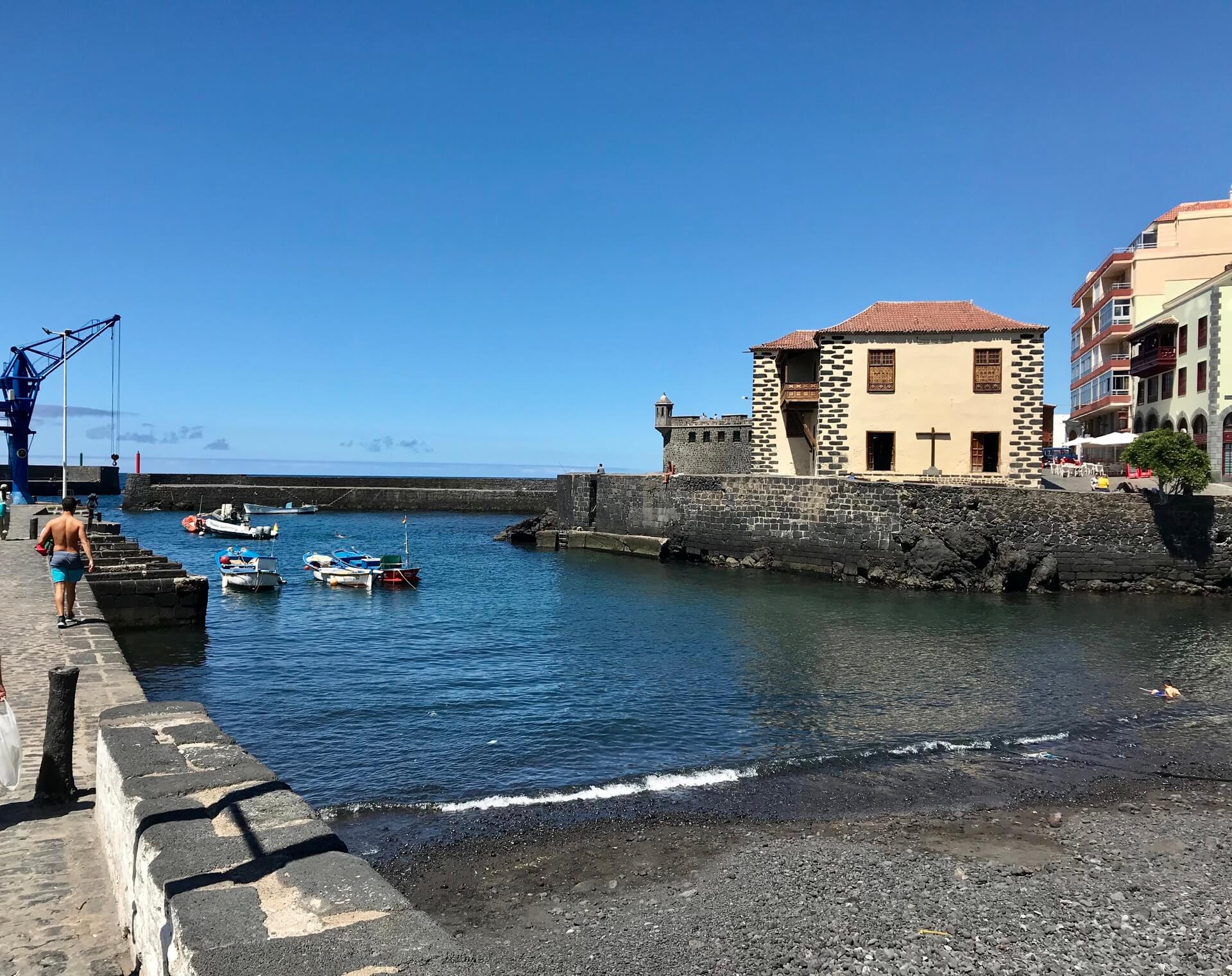 From Puerto de la Cruz by TITSA bus 345. About 7 km away, it was once the centre of the Orotava Valley As a reminder of those years of greatness. Here you will find Canarian manor houses, squares, gardens, gofio mills: take a step-by-step tour through history.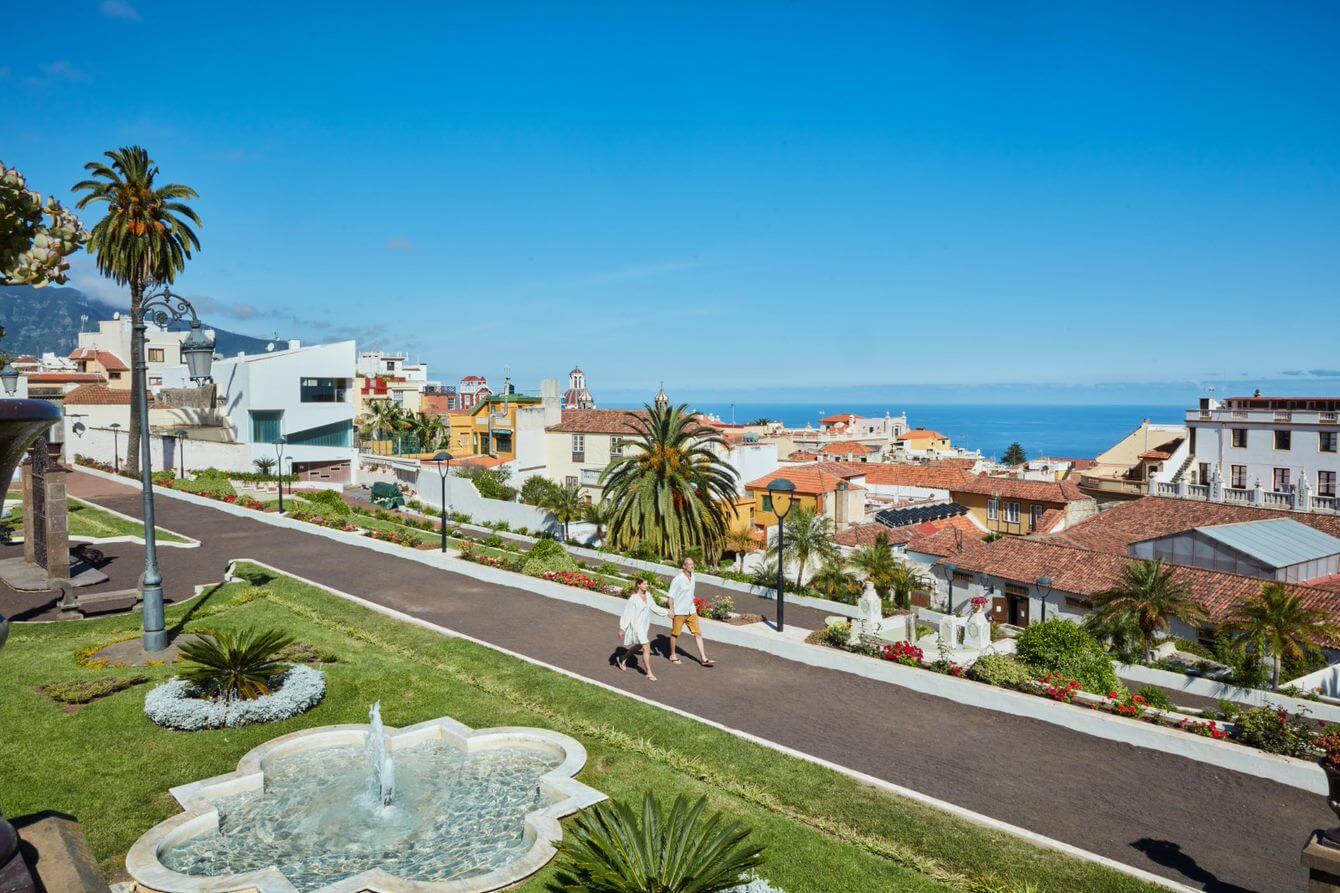 About 30 km from Puerto de la Cruz, the TITSA bus line 102 will take you to the first capital of the island, a monumental UNESCO World Heritage Site, and university city
You will find marvellous corners and the famous tascas to eat.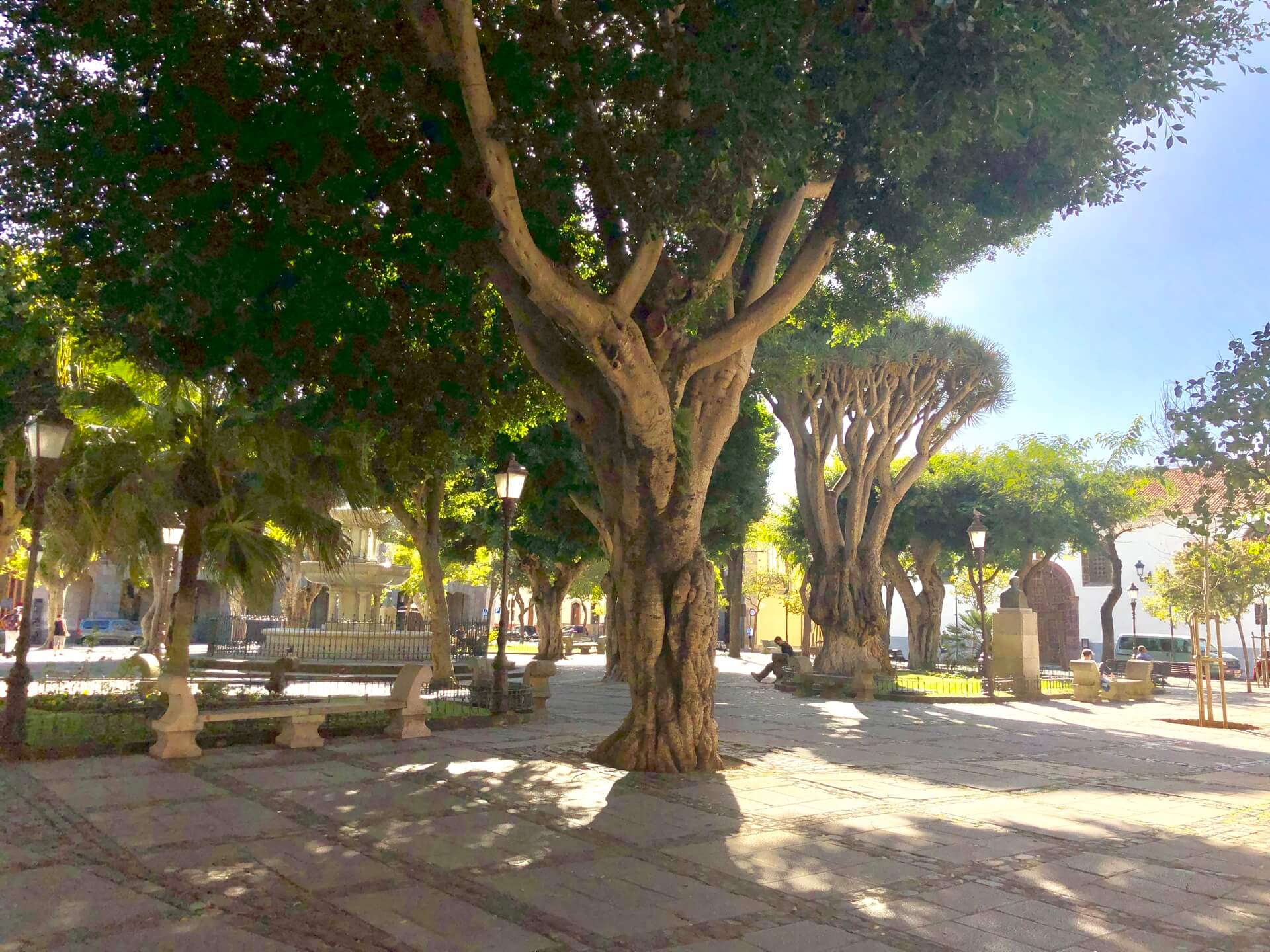 The capital of the island is about 35 km away from Puerto de la Cruz and can be easily reached by bus 103 and also by TITSA bus 102. There you will find everything: museums, the market, the palmetum, the auditorium, the theatre, shopping centres, swimming pools, the García Sanabria park, the ramblas and the emblematic squares: El Príncipe, Weyler, Candelaria, … and nice places to eat such as the Calle de la Noria.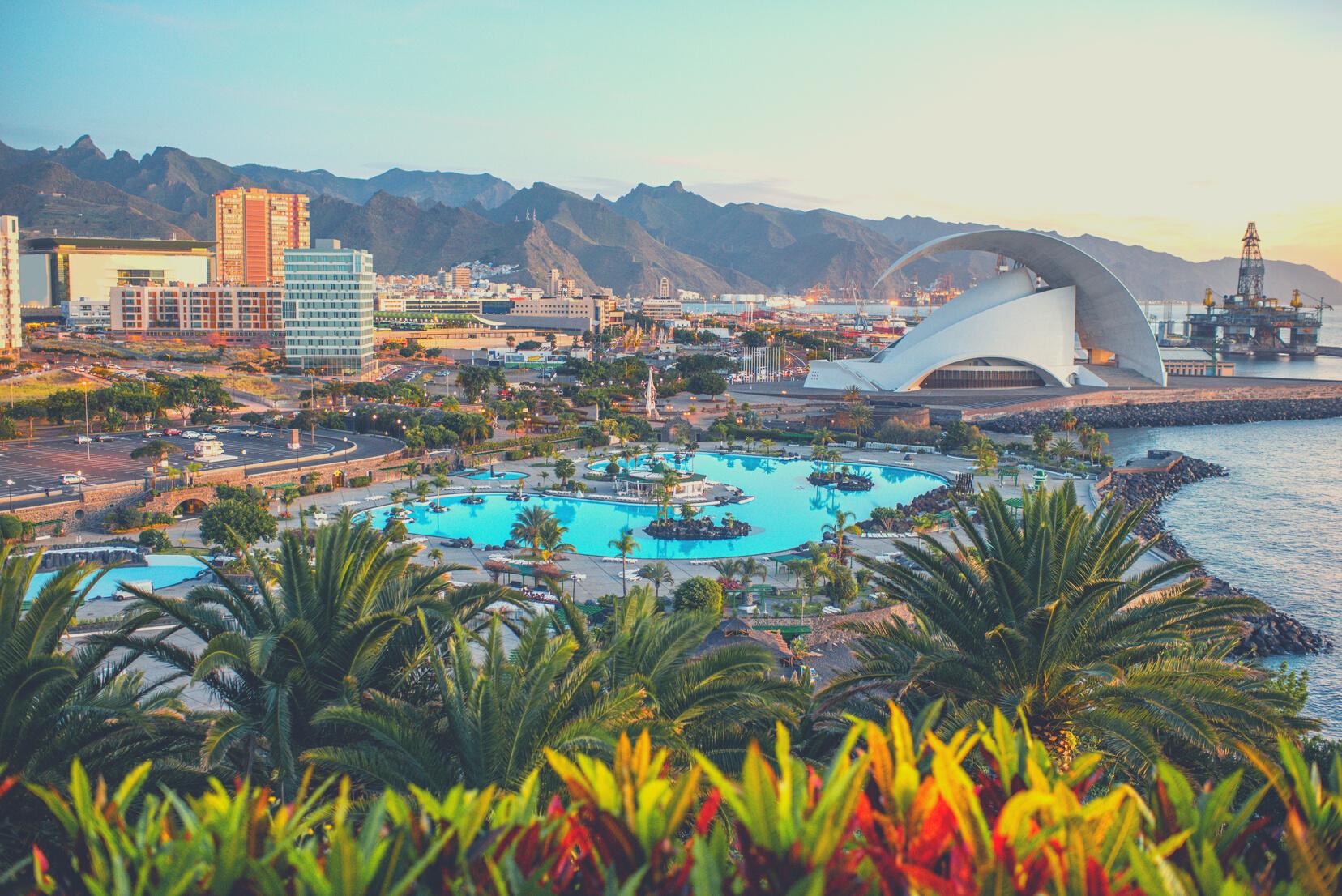 One of the favourite attractions in Puerto de la Cruz is the Loro Parque, a zoological garden and foundation for the defence of nature. Here you can see orcas, penguins, sharks and even a lion.
In the south of the island is the best water park: Siam Park, which is also easy to reach with an organized shuttle service.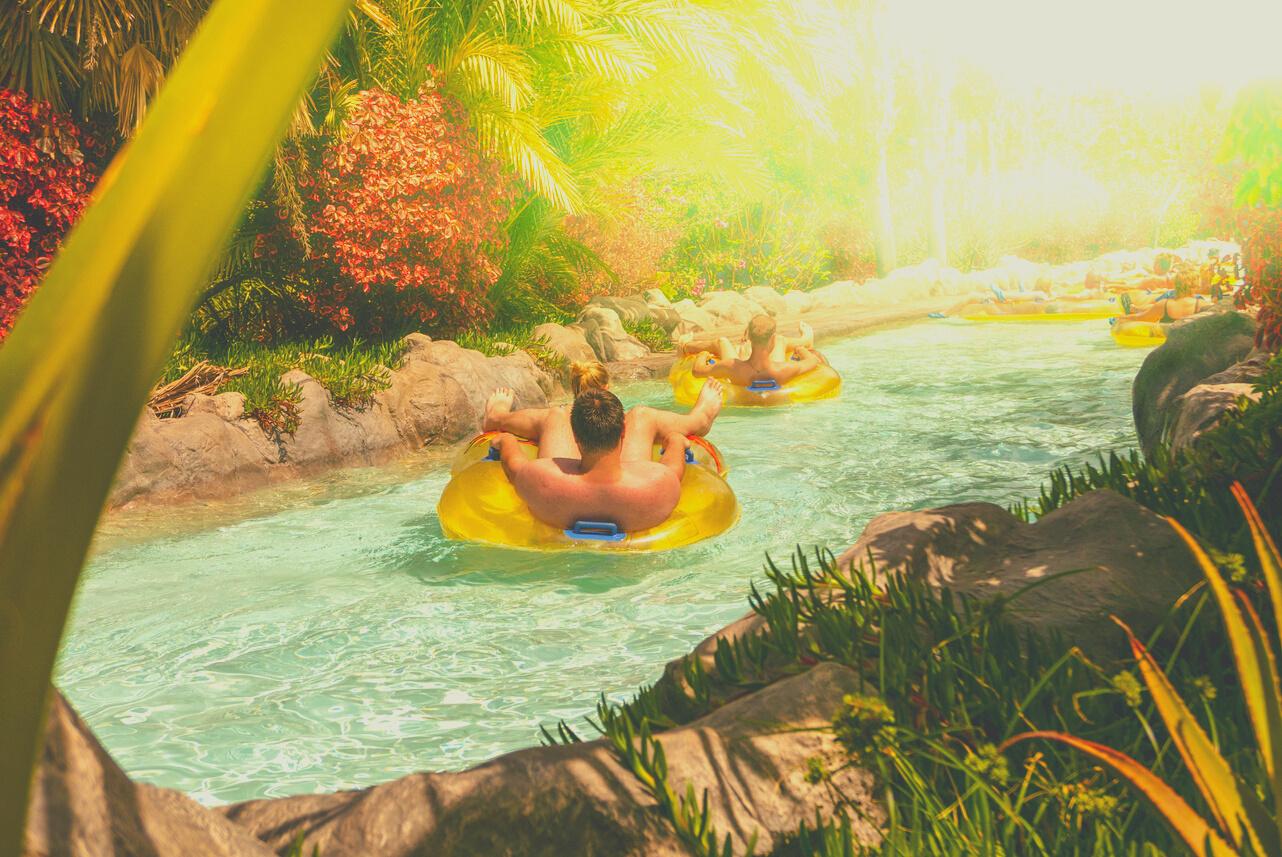 A World Heritage Site, this incredible landscape –  at an altitude of 3000 metres – can be visited on an organised excursion or with the TITSA 348 bus. Just enjoy the scenery, the trails and the most beautiful volcanic formations you have ever imagined, as well as organised stargazing tours.